The Process
DISCOVER
We are miners. We search for and extract insights from students, markets, universities, and, most importantly, our residents. We then break down the large rocks into smaller pieces and pick out the gold nuggets that give us the ability to take action and move our brand forward.

SHAPE
Of course, gold doesn't spontaneously arise out of gold bars. You need the craftsmanship of the jeweler to sculpt and refine it. Similarly, once a name is chosen for a property, our designers start developing a logo via ideation sessions and concept building. Once a solid form is selected, color studies are performed and applied to the shape.

CREATE
Next we brand. We take the solid shape, mix it in water, put it in an oven, then cast and torch it. What comes out is a brand identity which outlines the brand voice, tone, and messaging using variations of color palettes, typography, and imagery treatments.

DELIVER
Finally, we put a ring on it. We take the lessons we've learned from discovery, the artistry performed during the shaping, and the results from creation to bestow upon our leasing offices exquisite renderings, engaging collateral, and can't-miss signs. But those are just material things. What our property teams do from there is really where the magic begins.
Custom Tailored Campaigns
We like to think of what we do as haute couture. We design made-to-order campaigns for our brands, giving extreme attention to detail, and allow only the most experienced designer to deliver the finished project.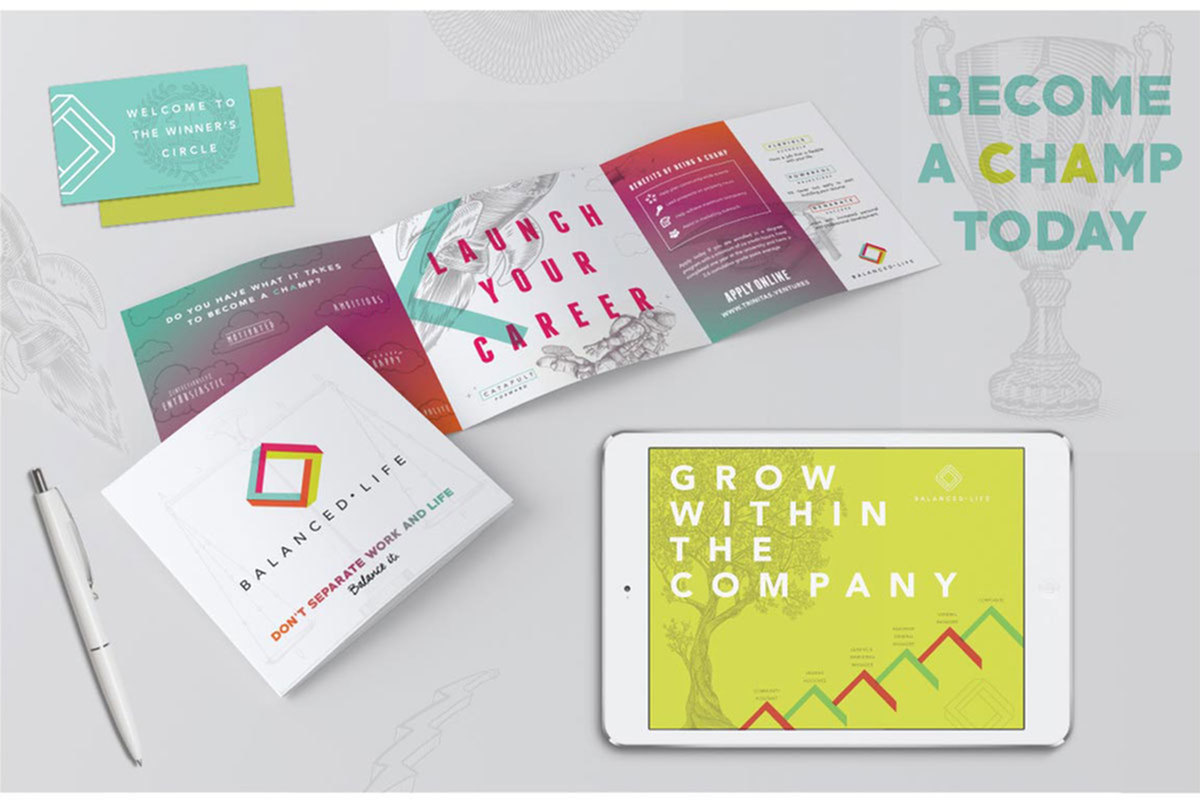 Things That Keep Us Busy
Strategy & Branding

Great brands don't just appear. They are the result of careful planning, creative excellence, and a lot of hard work by our team members who love this stuff.

Public Relations

We love telling a good story! We build exceptional properties and share our journey with anyone who will listen. We'll also share if you don't want to listen but that's another story.

Social Media

We're plugged in to all of the latest marketing trends and we stay connected. We create social media campaigns designed to capture and engage our target audience.

Design

Our design is more than just eye candy. It's about enhancing the consumer's overall experience. Every piece of collateral is rooted in strategy and aims to set us apart.