Awards & accolades
We are fueled by passionate people, exceptional real estate and a desire to expand and innovate. The strides we've made and the culture we've created are highly regarded and recognized. We are pleased to highlight some of our achievements here.
ACEC

2019

Student Housing Business

2013

Student Housing Business

2011
Warrior Spirit Awards
This award celebrates team members who achieve outstanding results and exemplify our core values—Principled, Purposeful and Passionate.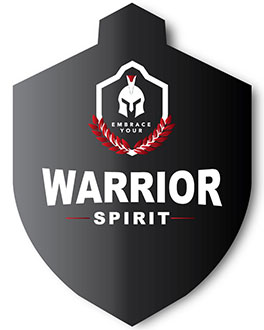 Alex Timmons

Alex has been an exemplary example of Extreme Ownership taking on any tasks when asked and going above and beyond to utilize any means necessary to increase the company's bottom line by value engineering where possible and eliminating and controlling risks on each project he is assigned. Alex strives complete the mission and shows tenacity in on a daily basis - he deserves recognition by all.

Brad Young

As The Nest Team began prepping for our busiest time of year, Turn, our maintenance supervisor position became vacant. Brad stepped in and became the glue our team needed while shorthanded. Brad knew the goal, believed in his team and the plan then executed those plans to ensure success for our turn. He provided a helping hand when we needed him the most. Brad went out of his way to help the team when in need and was a huge help in leading our vendors during turn while preparing for our new move-ins. Brad believes in and ensures everyone knows the plan. Brad is a key piece in our puzzle.

Sarah Thoma

Sarah does an impressive job of meeting everyone's demands and last-minute requests with a calm demeanor and smile on her face. Even though her plate is full, she never makes team members feel as if they are burdensome or that they are adding extra stress her day. Sarah is always excited about new projects and passionate about creating. She provides continual feedback to her internal customers about the progress of their requests and does a remarkable job of prioritizing her workload to ensure she completes projects in a timely manner to meet everyone's needs.

Eli Routh

Eli has a passion to resolve conflict and enhance team moral. When situations arise within his teams, he takes responsibility for his actions, and encourages open communication, swift feedback and accurate follow through. His dedication to the furtherance of the careers of each team member makes him an awesome mentor.

Brandon Isley

Brandon is team-oriented by nature. At one of his properties, he recognized the need to rebuild his property team so that they embodied the same value. His goal was to hire the right people, not just put bodies in chairs. This meant that Brandon, for a brief period, was overseeing property management, leasing and marketing, and property maintenance himself while the property was going through turn. He never took any credit for the extra work that was placed upon him, rather he remained laser focused on building the best team.

Charlie Ramirez

Charlie was faced with a difficult situation at home when the Houston area hurricanes caused damage and flooding to his area. His family was stranded inside their house for several days with Charlie being unable to reach them. Although frustrated by the situation, he waited patiently for the waters to recede and continued working on the close-out of a property until he could make it home. Charlie was thankful for his family's safety, which remained above his concern for the things lost and damaged. Even during his time off, Charlie continued to participate in close-out duties as needed and later returned to finish the project.

Liz Gonzalez

Liz has exhibited a consistent passion towards keeping the construction division on track with meeting its deliverables, both internally and externally. The quarterbacking she performed with the construction team, including subcontractors, vendors and suppliers helped maintain a consistent and efficient work flow with the immediate team as well as with pre-construction and accounting. Her passion to get it right and on time required discipline and attention to detail. Often her tasks were completed behind the scenes, however her efficiency and competency were always at the forefront of the construction department.

Jennifer Lewis

Jennifer's non-stop efforts to complete the Indianapolis office were commendable. The project was handed to her shortly after her start with Trinitas and her passion showed as she worked tirelessly to have it completed for her Indianapolis co-workers accurately and on time. She not only attacked the undertaking with vigor, but also did so while she was laser focused on projects in Pullman, Washington and Bloomington, Indiana. Jennifer is detailed in her work, passionate about getting things right the first time and purposeful in her meetings. She represents Trinitas in the utmost professional and principled manner.

Scott Stinemetz

Scott covered the gap on system setup and changes in both SAGE and Avid while another team member was unexpectedly out of the office. He not only completed the updates requested in a timely manner, but also provided education to the team before making the changes. This truly helped the team understand how systems could work better. Scott is always willing to make time to assist where needed and his help is always appreciated. His dedication to this allows others to learn about their roles and how all of the individual pieces work together.

Ryan Thomas

Ryan has stepped up in the accounting group over the past year. Last summer he volunteered to use his downtime to assist the accounting director come up with a system to be used to reconcile inter-entity accounts. Most recently, Ryan stepped into a new corporate role in which he assists with the consolidation of company financials. He is eager to offer a solution for any additional data requests of the department and regularly stays late to ensure that the data is delivered quickly and accurately. Ryan is constantly asking "why" and he never settles for the status quo. He continuously strives to innovate and create improved processes.

Andrea Holloway

Andrea was purposeful in driving results in her capital accounting group. She was determined to keep all draws on time in face of mounting pressures and an ongoing need for flexible payment agreements. She was proved to be a great mentor to her staff by developing their talent to take on additional responsibilities within the group. The team, in turn, managed to adhere to tight deadlines and maintain a high integrity of work throughout the last year. Andrea is a perfect example of the type of employee Trinitas looks to hire – a mentor who develops her team and pushes them to a higher level of success.

Chery Skibinski

Chery has a continued passion for ensuring Trinitas is a fun place to work and where employees, vendors and visitors feel valued and welcomed. Chery has a passion for people, is always thinking of others and is constantly coming up with creative and engaging activities in which the staff can participate. She works hard to ensure that Trinitas' environment is accommodating and enjoyable. Chery has often volunteered to help others when they need assistance or if she feels she can help make a process more efficient. Her goal is to ensure the staff performs well as a team and she does this on a daily basis.

Alec Weise

Though he's quiet, Alec's dedication is not. Alec has always been willing to put in long hours to keep projects moving forward in an efficient manner. He has dealt with a tremendous number of e-mails, submittals and RFIs along with his other responsibilities while never losing his sense of urgency. Even with all of the responsibilities he juggles, Alec is willing to help others on the team and keep a good sense of humor.

Jeff Cepela

Jeff has successfully performed his responsibilities above and beyond the call of duty on a consistent basis. The amount of effort and sincerity Jeff puts into his daily work routine while producing exceptional results is commendable. He is a true professional and has been recognized for his example of teamwork and leadership. Jeff excels at in his ability to work with the team toward a common vision. He has the aptitude to direct individual accomplishments toward organizational objectives which fuels the construction team to attain uncommon results.

Kyle Couch

Kyle handled all of the work involved with Q4 2017 extraordinarily well and with great accuracy. He was a critical component in providing required materials to the seller and performing numerous financial calculations for the closing. Kyle has never sought self-aggrandizement for his success nor made excuses. He is passionate about what he does and is focused on the team's success rather than his own.

Diane King

Diane exhibits the warrior spirit in all she does. She determines the best play then takes the ball and runs it, throws it down the field or sneaks it to score the most leasing goals. The University has mentioned her excellent marketing skills while her experience on the field has proven she is an excellent leader. She is thoughtful and uses her words to uplift and engage her team. In a saturated market where campus marketing is ubiquitous, she presents the property's materials in a fresh and energetic way that has kept the team in the lead within the market!

Matt Widmer

Matt continually does whatever it takes to get the job done. An incredible accomplishment that Matt saw through was operating without a lead superintendent, which forced him to re-task the field staff and take a direct role in the management and engineering of the project. He also transitioned his engineering staff on projects to address the needs of the upcoming projects The values he exhibits daily are a classic example of Extreme Ownership (Cover & Move) which is a key component to the company's philosophy.

Devin Huesman

Devin has continued to be a team standout. He demonstrates a laser-focus throughout his work on multiple projects and levels. He conducts behind-the-scene duties that few see or realize the importance of doing. The background work isn't stimulating and is noticed by few until it is not properly executed. Devin leads by example, showcasing a passionate commitment to the construction team and his role as senior project manager. He is a key reason for continued team and project success.
Next