Awards & accolades
We are fueled by passionate people, exceptional real estate and a desire to expand and innovate. The strides we've made and the culture we've created are highly regarded and recognized. We are pleased to highlight some of our achievements here.
ACEC

2019

Student Housing Business

2013

Student Housing Business

2011
Warrior Spirit Awards
This award celebrates team members who achieve outstanding results and exemplify our core values—Principled, Purposeful and Passionate.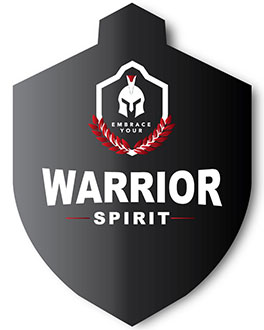 Chris Stoker

Chris is highly motivated to succeed, no matter the level of difficulty, while representing all of Trinitas' Core Values. However, it is his honor that stands out most. As one of the hardest workers in the company, Chris maintains his focus and drive to find resolve on every deal. His work ethic remains unparalleled while being consistently presented with unfamiliar challenges and he always finds a way to cross the finish line successfully. Chris remains patient and level headed in stressful situations, always keeping the end goal in mind. He is the glue that often holds the pieces together and we are lucky to have him on the Trinitas team.

Brandon Isley

Brandon is team-oriented and recognized the need to rebuild his team at a key property in an effort to have the property team embody the same value. His goal was to hire the right people, not just put bodies in chairs. This meant that Brandon, for a brief period, was overseeing property management, leasing and marketing and property maintenance himself while the property was going through Turn. He never took any credit for the extra work that was placed upon him, rather he remained laser focused on building the best team.

Charlie Ramirez

Charlie was faced with a difficult situation at home when the Houston area hurricanes caused damage and flooding to his area. His family was stranded inside their house for several days with Charlie being unable to reach them. Although frustrated by the situation, he waited patiently for the waters to recede and continued working on the close out of a property until he could make it home. Charlie was thankful for his family's safety, which remained above his concern for the things lost and damaged. Even during his time off, Charlie continued to participate in close out duties as needed and later returned to finish the project. Charlie is our hero!

Brad Young

Brad has rolled up his sleeves to provide hands-on assistance in preparation turn and during the actual turn for the Campus Maintenance Team. Since the property team has been short-staffed prior to and during turn, Brad has put on his tool-belt and led by example. There have been water leaks causing unforeseen damage; larger repairs requiring significant time and mechanical knowhow; all of this would be difficult for any team during turn, let alone one that is short staffed. Brad just jumped in and demonstrated a "can do" mindset while being passionate about pitching in to fill this void for Campus and the Property Management team, during a significant time of need.

Liz Gonzalez

Liz exhibits a consistent passion towards keeping the Construction Division on track with meeting its deliverables both internally and externally to the Construction Division. The quarterbacking she performs with the Construction Team (which includes the subcontractors, vendors & suppliers) helps maintain a consistent and efficient work flow not only within construction, but also with Precon & Accounting. That passion to get it right and on time requires consistent attention to detail and discipline. Often the things she does are behind the scenes, however without the efficiency and competency that she executes them, those that she interacts with would quickly find they are waiting and doing re-work to meet the demand of the pace at which we build.

Jennifer Lewis

Jen should be commended her non-stop work on getting the Indianapolis office in Broad Ripple completed. This was a project that was handed to Jennifer after she started with Trinitas, and she worked tirelessly to get it completed for her Indy co-workers. Jennifer was passionate about getting the office complete and done accurately! Through the end of April, she worked day after day with various contractors, as well as the inspector, to achieve an occupancy date in May. This is in conjunction with her Pullman project, as well as Bloomington. She is detailed in her work, passionate about getting things right the first time and very purposeful in her meetings with Pullman officials. Jennifer represents Trinitas in a very professional and principled manner.

Scott Stinemetz

Scott covered the gap on system setup or changes in both SAGE and Avid while another team member had to be out unexpectedly. He not only completed the updates requested in a timely manner, but he provided education to the team before making the changes. This truly helps us to understand how things work better and ensures what I request is truly what I am looking for. One of my requests was this week at 5pm on Wednesday, the last day that he was in the office before heading out for a brief vacation. He completed the item and told me to email him in the morning if there were any issues. There was an issue, which he responded to and resolved Thursday morning, while out on vacation. He is always willing to make time to assist where needed and I truly appreciate all his extra help during this time! I have learned a lot more about my role and how all the pieces work, through working more closely with him.

Ryan Thomas

Ryan has stepped up in the accounting group in the past year. This summer, he volunteered to use his downtime to assist the accounting director in coming up with a system to be used on an on-going basis to reconcile inter-entity accounts. In the past couple of months, Ryan stepped into a new corporate role in which he is assisting with the consolidation of the company financials. He is eager to help come up with a solution for any additional data requests for our department EVPs and stays late regularly to ensure that the data is delivered quickly and accurately. He is constantly asking "why," but he never settles for the status quo. He continuously innovates and creates improved processes. Ryan is a pleasure to be around. His steady demeanor is comforting, and he often has a silly joke to brighten up the day of his teammates.

Andrea Holloway

Andrea has been purposeful in driving for results in her capital accounting group, keeping all draws on time in face of mounting pressures from the delayed delivery of Atmosphere and multiple subcontractor issues and an ongoing need for flexible payment agreements. She has been team-oriented and a great mentor to her staff by developing her team's talent to take on additional responsibilities within the group – and the entire team she has managed has tenaciously kept tight deadlines and high integrity of work at the forefront of their minds throughout the last several months. Andrea is a perfect example of the type of employee we are looking to acquire – one who mentors, develops and pushes a time to higher success.

Chery Skibinski

Chery is passionate about ensuring Trinitas is a fun place where employees, vendors, and visitors feel valued and welcome. Chery has a passion for people and is always thinking of others. She is constantly coming up with creative and engaging activities for the staff to participate in ensuring we maintain an environment that is fun and never let stress get the best of us. Chery often volunteers to help others if she notices they are in need of assistance or feels she can help make a process more efficient. Her goal is to ensure we perform well as a TEAM.
Next