Awards & accolades
We are fueled by passionate people, exceptional real estate and a desire to expand and innovate. The strides we've made and the culture we've created are highly regarded and recognized. We are pleased to highlight some of our achievements here.
Student Housing Business

2013

Student Housing Business

2011
Warrior Spirit Awards
This award celebrates team members who achieve outstanding results and exemplify our core values—Principled, Purposeful and Passionate.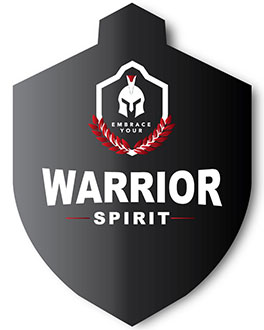 Chris Stoker

Chris is highly motivated to succeed, no matter the level of difficulty, while representing all of Trinitas' Core Values. However, it is his honor that stands out most. As one of the hardest workers in the company, Chris maintains his focus and drive to find resolve on every deal. His work ethic remains unparalleled while being consistently presented with unfamiliar challenges and he always finds a way to cross the finish line successfully. Chris remains patient and level headed in stressful situations, always keeping the end goal in mind. He is the glue that often holds the pieces together and we are lucky to have him on the Trinitas team.

Brandon Isley

Brandon is team-oriented and recognized the need to rebuild his team at a key property in an effort to have the property team embody the same value. His goal was to hire the right people, not just put bodies in chairs. This meant that Brandon, for a brief period, was overseeing property management, leasing and marketing and property maintenance himself while the property was going through Turn. He never took any credit for the extra work that was placed upon him, rather he remained laser focused on building the best team.

Charlie Ramirez

Charlie was faced with a difficult situation at home when the Houston area hurricanes caused damage and flooding to his area. His family was stranded inside their house for several days with Charlie being unable to reach them. Although frustrated by the situation, he waited patiently for the waters to recede and continued working on the close out of a property until he could make it home. Charlie was thankful for his family's safety, which remained above his concern for the things lost and damaged. Even during his time off, Charlie continued to participate in close out duties as needed and later returned to finish the project. Charlie is our hero!
Next